Indoor Air Quality Services in Toms River, NJ
BC Express Heating & Air Conditioning Serves the Toms River, NJ Area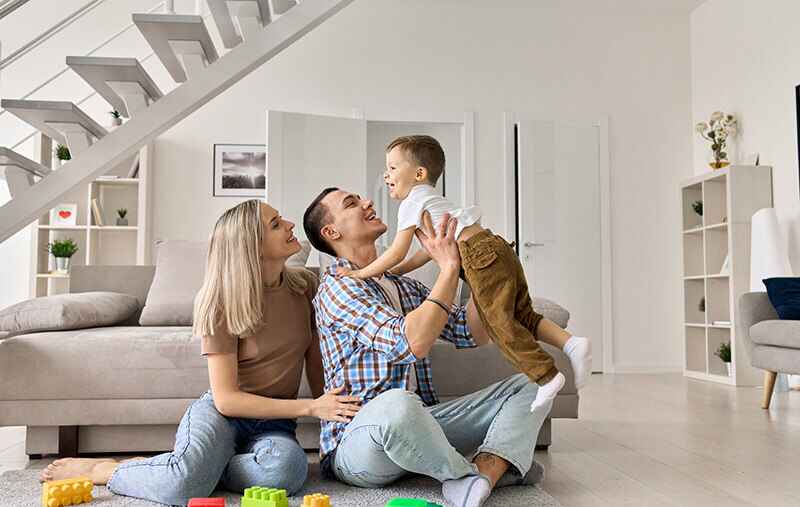 Types of Indoor Air Quality Products and Services Offered by BC Express
By selecting BC Express Heating & Air Conditioning for your indoor air quality needs in the Toms River, NJ area, you're choosing a full-service indoor air quality contractor. Because we're highly-trained indoor air quality professionals, we have the tools, the equipment and the experience to help keep your equipment running perfectly.
Let our experts help you customize an air conditioning solution that's right for you.
BC Express review scores as of 10/20/23
Breathe easier with indoor air quality solutions from BC Express in the Toms River area.
We're pleased to offer a complete range of indoor air quality services and products to meet your needs, including:
Air Scrubbers: The Air Scrubber Plus is a revolutionary new system designed to help eliminate indoor air quality risks by reducing air pollutants, VOCs (chemical odors), cigarette smoke, dust, pollen, mold, odor-causing bacteria, and odors caused by pets and cooking.
Air Cleaners: Whole house air cleaners replace the thin filters that come with a furnace or air handler. These advanced air cleaners can capture microscopic particles including allergens, VOCs, bacteria and more.
UV Lamps: Ultraviolet, or UV, air purifiers kill airborne and surface mold and bacteria. They are effective mounted in ducting near your HVAC system, as well as the indoor coil, to kill the mold that loves to grow during the cooling season.
Ventilators: A ventilator can exchange fresh air from outside for stale indoor air, and transfer heat energy during the process. BC Express can help you get the ventilator products you need for your home in the Toms River, NJ area.
Why care about the air quality in my home?
Improve the overall health of you and your family
Mitigate asthma or seasonal allergy symptoms
Help avoid headaches, coughing and fatigue
Enjoy fresh, clean air
Trust the experts at BC Express for quality indoor air quality services near Toms River, NJ.
To learn more about the variety of indoor air quality services and products we offer in Toms River and Central New Jersey, simply give us a call at 732-240-2828. We will provide you with the best products, along with expert installation services that help ensure your home is comfortable and your indoor air is clean, no matter the season.
Some of the areas where we provide indoor air quality services: