BC Express review scores as of 8/22/22
Request an Estimate & Ask A Tech
BC Express review scores as of 10/20/23
Get Started With an Estimate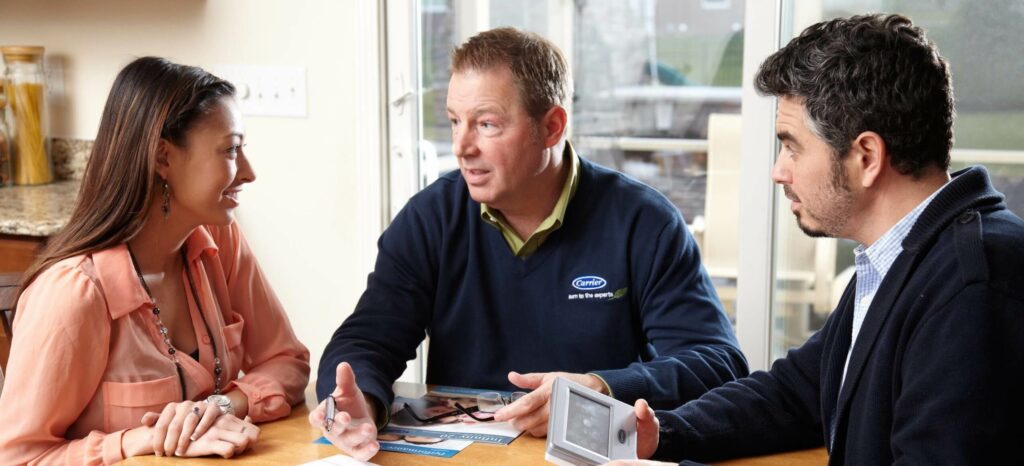 Our Technicians will get back to you shortly with a custom quote.
Is an in-home estimate from BC Express Inc. a high pressure sales call? Not at all. We do in-home estimates because the only way to give an accurate quote on new equipment or a new system is to visit your home and inspect your ducting, current system and unique characteristics of your home's construction. We're not about cookie-cutter style solutions. We're here to meet each unique customer need in the best possible way.

Can't say enough good things about them.
"The heat is on and it feels great. Such an improvement on the electric baseboard heat. Everyone in your organization is professional – Jim Jones, Kelly, Nancy, and especially Howard and Brandon. Can't say enough good things about them. Thank you all."
Anne M.
Professional and Pressure Free
"I replaced my 20 year old HVC, Furnace and Water heater and I could not have chosen a better company to perform such a job. I had met Doug a year earlier when he came to my home for estimates. The more I met with folks from other companies, the more I liked Doug and BC Express. He was thorough, professional and "pressure-free". Needless to say the crew that performed the job was outstanding. Sam and Dave did a great job and left the work are area very tidy. The job itself looks so nice and impressive. The post-work communication about service expectations and follow-up schedule left me with a warm feeling. I highly recommend this company."
Joe A.
Took the Time to Answer All of Our Questions
"I knew I had to upgrade my heat, air and hot water heater. I found BC Express through NJNG website. Absolute BEST phone call I ever made. From meeting Douglas to discuss our options to upgrade our entire system, Donna and Jimmy to get us scheduled, and Joe and Alex to complete the work. Everyone was exceptional. Our work was completed in two and a half days which was amazing with two furnaces and condensers! Work was completed neatly and Joe even took the time to answer all of our questions through the process! I highly recommend BC Express for any HVAC needs!!!!"
Rebecca H.
Responsive, Thorough and Professional
"BC Express are simply are the best. Responsive, thorough, and professional. I am so happy we chose them to install and service our HVAC system."
Dave M.
Couldn't Be Happier
"Bc Express is an amazing company I recommend them highly. There technician Chris was at my home today and did a very thorough job on my equipment and I couldn't be happier. Thank you Chris and thank you Bc Express for everything."
Steven M.