BC Express review scores as of 8/22/22
How Can I Go Green When I Need HVAC Equipment?
BC Express review scores as of 10/20/23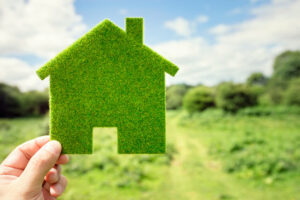 For many people, "going green" has become a priority. From choosing sustainable types of paper products, thrifting, and recycling, to purchasing more fuel-efficient vehicles, there are several ways people can do their part in conserving energy and helping Mother Earth. However, it's not always easy to know how to conserve energy on the home front. We have a few simple tips to help you start saving energy at home today – and we'll talk about some HVAC technologies that can fit the bill if you're looking for ways to stay comfortable – and help the planet stay green.
5 Ways You Can Start Saving Energy Today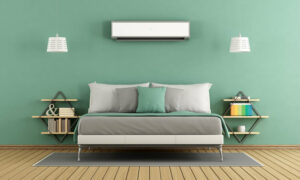 Fortunately, there are some very simple ways you can start saving energy in your home – right now. The best part? They're totally free! In fact, they'll actually help put money back in your pocket, because you'll likely save on utility bills. Keep reading to learn the five easy steps you can take today to use less energy in your home.
Change the direction of your ceiling fans seasonally. During the summer, turn your ceiling fan to the counterclockwise position. This will push the cool air down into your living space, allowing you to stay cooler – and helping your air conditioning system not have to work as hard. Conversely, change the direction to clockwise in the winter, so it pushes the warm air back down to the floor.
Unplug electronic chargers and small appliances. When you leave chargers and small appliances (like blenders and toasters) plugged in, they still sap small amounts of electricity, even when not in use. While it may seem like an insignificant amount, multiply it by the number of chargers and appliances you might have plugged in at any given time, and you'll see how quickly those small amounts of electricity can add up!
Use cold water when doing laundry. Did you know about 90 percent of the energy used per wash load goes toward heating the water? When you think about how many loads of laundry you probably do a week, you can see that switching to cold can quickly help you save energy. Most detergents on the market today have been adapted to work well with cold water, too, so you can still count on your laundry being fresh and clean!
Harness the power of the sun. This is easier than you might think! You can use sunlight to keep your home warmer in the winter by opening up curtains during sunny days and letting the sunshine in!
Turn off your TV. Not all the time! We don't want you to miss your favorite show. But, if you turn off your television when not in use, it can help save energy. It is estimated that a television that's left running for eight hours a day can add $41 to $102 to your energy bills.
How to Stay Comfortable While Saving Energy
Now that we've shared a few tips to get you started on going green and saving energy, let's talk about how you can get the home comfort you need while leaving a smaller carbon footprint. Having a home comfort system is a necessity – you need it to not only stay comfortable all year long, but it's an important part of keeping your home in good condition. One of the simplest ways you can help your current HVAC system running at its best is by making sure you get the proper maintenance for it.
Your HVAC system is like any other type of mechanical equipment that works hard. Over time, a system that hasn't been properly maintained can get dirty. Dirt and debris can build up inside of it, causing it to have to work much harder to keep your home comfortable. And, that can result in using much more energy than it normally would to do the same job. By making sure you get annual maintenance on your heating and cooling equipment from a qualified HVAC professional, you'll not only help it work more effectively and last longer – you'll also help it use less energy.
If you're in the market for a new home comfort system, there are many new technologies available that can help you enjoy better, greener comfort.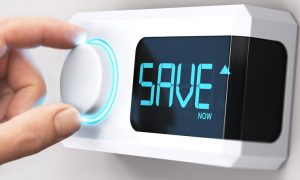 Learn more about innovative products that provide maximum comfort – and amazing energy efficiency:
Heat Pump Systems: More people are learning about the incredible efficiency heat pump products can offer for their home and are choosing these systems to stay comfortable, all year long. You may be wondering if a heat pump system is right for your home, or may not know what, exactly, this product offers. At BC Express, we are pleased to provide quality heat pump products for our customers and educate them on how heat pumps work and their advantages.
Hybrid HVAC Systems: If you'd like a highly effective and efficient comfort system for your home, you may want to consider a gas/electric hybrid system. These systems provide exceptional efficiency and comfort by combining a gas furnace and a heat pump system. Heat pump technology allows you to enjoy reduced humidity in the summer as well as warmth in the winter, so hybrid systems provide you with all the comfort you need. Heat pump technology can offer central comfort or can be installed via a ductless system as well.
Ductless Heating & Cooling: Do you have an addition, office, garage, or other living space where installing ductwork would be impractical, or impossible? You don't have to heat or cool that space with noisy window or floor units – you can choose ductless products for your home! Ductless systems are quiet, efficient and offer targeted comfort that can help you and your family stay comfortable all year long.
Advanced Thermostats: Gone are the days of old-school thermostats that did nothing more than set the temperature! Today's modern, technologically advanced thermostat products offer many options for making your home's indoor climate more comfortable, efficient, and easy to manage than ever before. Whether you choose a programmable, auto-learning, or smart thermostat for your home, you'll find these state-of-the-art thermostats can keep your home more comfortable – all while helping to cut down on your energy use.
Ready to learn even more about energy-efficient home comfort? BC Express can help.
At BC Express, we take great pride in helping our customers go green! We believe in providing the best and most efficient home comfort systems available. And,  we look for rebates and incentives that can help homeowners save money on new, energy-efficient equipment. We can help you learn more about how your home uses energy and help you determine the best and most efficient products for your home. Simply call us today at 732-240-2828 to learn more. Thank you for choosing BC Express for your home comfort needs.