BC Express review scores as of 8/22/22
Tankless Water Heater Installation Near Toms River, NJ
BC Express review scores as of 6/14/23
---
Water heaters play a significant role in households, as they're frequently used. Even though they sometimes last 10-20 years, they're still prone to wear and break down over time. If you're in the market for a new water heater installation or replacement in the Toms River area, then you should consider a tankless water heater from BC Express.
Tankless water heaters offer many advantages over traditional hot water heaters. Perhaps most importantly, they only heat water on demand, meaning you will likely save money on your energy bills over time. Tankless water heaters are also compact in size and can save space in your basement or utility room where a bulky water heater tank would normally be located. Another benefit is their life expectancy, which generally outlasts traditional water heaters at 10-20+ years if properly maintained.
BC Express is the Top Choice for Your Tankless Water Heater Installation near Toms River, NJ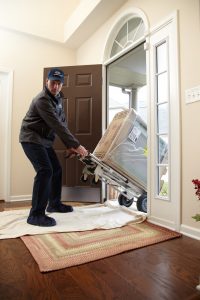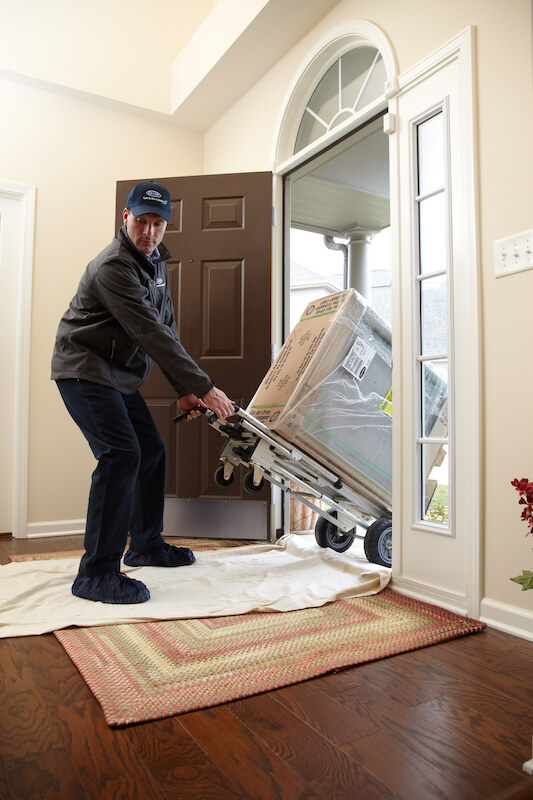 If you already have a hot water heater installed in your home but it's not operating as well as you'd like, then you may be unsure whether it needs to be replaced. When you call BC Express, we can help you determine if repair or replacement is the best option for you. Either way, we want to ensure the best comfort for your home that helps you stick to your budget.
Our experienced and certified technicians have the expertise you need when it comes to installing a new tankless water heater in your home. As part of our estimate, we help determine the right water heater for your home. We offer quality tankless options from both NTI and A.O. Smith, manufacturers known for quality manufacturing, durability and efficiency. With a tankless water heater installed by BC Express, you'll experience unending on-demand hot water for your home.

Choose BC Express for your tankless water heater installation in Toms River and Central New Jersey.
To learn more about our tankless water heater installation and replacement services in the Toms River area, simply give us a call at 732-240-2828. We will provide you with modern, energy-efficient tankless water heater products, along with our expert services that help ensure you never run out of hot water again.