BC Express review scores as of 8/22/22
Commercial Packaged Units in Toms River, NJ
BC Express review scores as of 6/14/23
Sometimes indoor space constraints in commercial properties make a split system not very practical. For these scenarios, a packaged HVAC system can be the ideal solution. A packaged system locates all equipment into a single footprint installation that is mounted outside on a cement slab. Packaged systems come as all electric, gas and electric and even hybrid heating configurations (a heat pump and a gas furnace).
BC Express offers quality packaged products from Carrier®.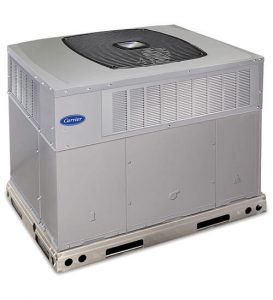 Carrier packaged units provide out-of-the box thinking in packaged systems. They offer a creative solution where space issues are a concern by combining multiple components into a single unit that sits outside your space. Choose from the Carrier Performance™ series, or the Carrier Comfort™ series – both offer multiple options to best suit your needs.
Let BC Express help you with your commercial packaged system needs in Toms River, NJ.
BC Express is a highly experienced commercial HVAC contractor, and we take pride in providing our customers with only the finest Carrier product solutions for their specific needs. Quality HVAC equipment is the foundation of our business. Let us help you get the commercial HVAC products, as well as the installation, maintenance and repair services, you need for your home. Simply give us a call at 732-240-2828, and we will be happy to assist you.