BC Express review scores as of 8/22/22
Air Scrubber Plus® in Toms River, NJ
BC Express review scores as of 6/14/23
At BC Express, we strive to ensure your home's air is clean and fresh, and we do so by providing you with the indoor air quality products you need. That's why we're pleased to offer the Air Scrubber Plus with ActivePure technology to our customers in Toms River and Central NJ. This is a revolutionary new system designed to help eliminate indoor air quality risks by reducing air pollutants, VOCs (chemical odors), cigarette smoke, dust, pollen, mold, odor-causing bacteria, and odors caused by pets and cooking.
How the Air Scrubber Plus Works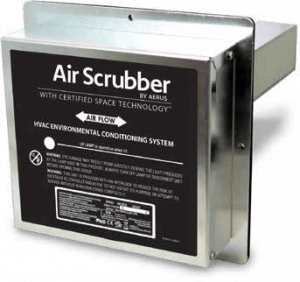 Air Scrubber Plus with ActivePure technology cleans, freshens, and purifies the air using specialized germicidal UV light waves along with a proprietary catalytic process that creates enviro-scrubbing molecules of oxygen and hydrogen, just like nature's outdoor scrubbers.
Choose BC Express to help you get the Air Scrubber Plus for your home in Toms River, NJ
BC Express is a highly experienced home comfort contractor, and we take pride in providing our customers with the best indoor air quality solutions for their specific needs. Quality HVAC equipment is the foundation of our business. Let us help you get the Air Scrubber Plus, as well as the installation, maintenance and repair services, you need for your home. Simply give us a call at 732-240-2828, and we will be happy to assist you.