Air Conditioning System Installation Services
BC Express Heating & Air Conditioning Serves the Toms River, NJ Area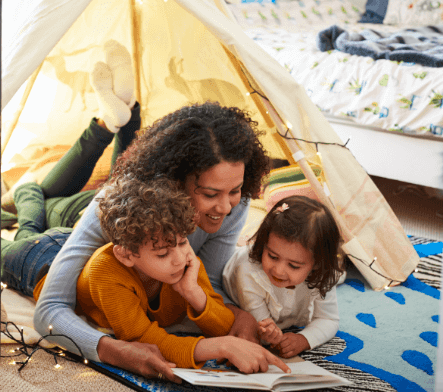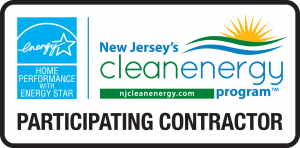 At BC Express, we're dedicated to making sure our customers receive every possible discount and rebate available in addition to saving energy and money. Get up to $5,650* and long-term savings with a solution from BC Express and Home Performance with ENERGY STAR® – helping you save up to 30% on your energy costs. With air sealing and high-efficiency heating and cooling, you can save thousands!
Plus, take advantage of 0% financing* for 7 YEARS!
To take advantage of this special, simply call us at 732-240-2828 or fill out the convenient contact form and one of our friendly associates will get back to you soon.
---
When it's time to either install air conditioning in your home, or replace your current HVAC system, you can count on BC Express to help you stay cool and comfortable. At BC Express, we're pleased to offer our New Jersey customers expert AC installation services, so you and your family can enjoy cool indoor air not only this summer, but for years to come.
Why Choose BC Express for Your Air Conditioning Installation?
BC Express is New Jersey's top choice for professional air conditioning sytem installation. Heating and cooling costs can take up nearly 50% of your home's total utility bills—which is exactly why we want to help you install the most efficient air conditioning system possible. You'll be able to cut costs and watch your air conditioning system pay for itself, whether you're building from the ground up or replacing your older units.
If you're building a new home, BC Express can guide you through the most efficient central air conditioning and heating plans, with an air duct system built right into the walls. For homeowners who don't have existing ducts, we offer cost-efficient options in the form of ductless HVAC systems. For air conditioning, this often looks like the popular split AC systems, which rely on an internal and external unit to draw and vent clean air through a low-profile system that plugs right into the wall.
How to Know When to Replace Your AC
When one of our NATE-certified technicians visits your home for scheduled AC system maintenance or even an emergency AC repair call, we may recommend a new AC system if we spot certain issues. If your energy bills are creeping up, but you don't feel cool air circulating evenly through your home, a more efficient unit might actually be more cost-effective than a repair. The same is true for an older HVAC system that breaks down frequently.
Find out more about how BC Express can help you get the AC installation you need.
To learn more about our professional air conditioning installation and replacement services, simply give us a call at (732) 240-2828. We will provide you with the best air conditioning products, along with our expert HVAC services that help ensure your home is comfortable, no matter how hot it gets outside!
*Total savings available on select heating and cooling systems. Financing available with credit approval. Up to $1,650 in rebates through Carrier Cool Cash. Up to $4,000 in rebates through New Jersey Home Performance with ENERGY STAR, See dealer for details. Home Performance with ENERGY STAR is brought to you by the New Jersey Board of Public Utilities.
Let our experts help you customize a combination unit solution that's right for you.

Types of Combination Unit Products and Services Offered by BC Express
By selecting BC Express Heating & Air Conditioning for your air conditioning needs, you're choosing a full-service air conditioning contractor. Because we're highly-trained air conditioning professionals, we have the tools, the equipment and the experience to help keep your equipment running perfectly.
We're pleased to offer a complete range of combination unit products and services to meet your needs:
Air Conditioning Buying Information
We want to help you make the best decision for you when it comes to purchasing Air Conditioning systems and services. Below are links to some helpful resources:
As summer starts its annual transition into the fall months, many people find their allergies beginning to tick up. While pollen from summer flowers might be on the decline, there…
Read More