Heat Pump Maintenance in Brick, NJ
BC Express review scores as of 10/20/23
If you are looking for a way to extend the life of your heat pump system, you should schedule annual maintenance. You can call the professionals at BC Express to provide the heat pump maintenance you need in Brick, NJ. Our NATE-certified technicians are experts at heat pump cleaning and check-ups. We help keep your system running at the greatest efficiency possible. Contact us today to schedule a maintenance appointment for your heat pump system.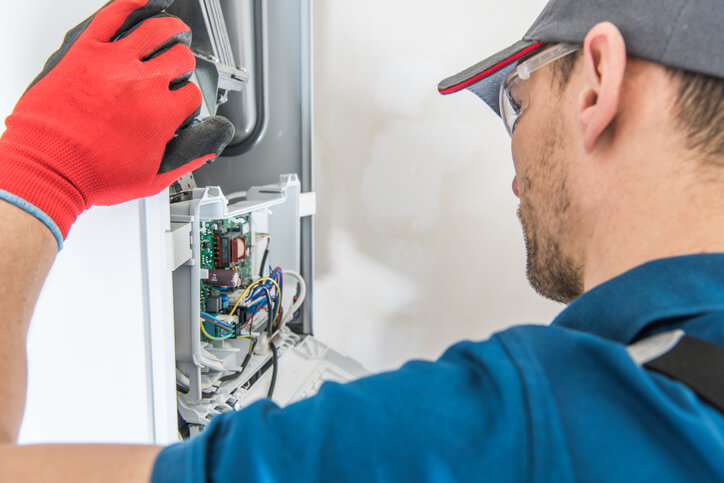 Why is Heat Pump Maintenance Important in Brick, NJ?
A heat pump system is a big investment for your home or business climate comfort. To ensure that it is operating at it's best year to year, annual maintenance is necessary. Our NATE-certified technicians will ensure your heat pump is clean and working right. We take care of problems fast to prevent future, costly issues. Let us ensure the greatest efficiency for your heat pump. Contact us today to set up a maintenance call.
New heat pumps usually come with a manufacturer's warranty. Manufacturers often require regular maintenance to keep your pump's warranty intact. Regular maintenance keeps your pump running like new and can save on costly premature replacement.
If your heat pump is beyond repair or the cost is not worth repair, we can help. Our expert technicians can help choose a new heat pump system that meets your home and budget needs. We can help you find incentives and rebates to help make a new heat pump more affordable. Let us help you save time and money. Contact us today.
At BC Express offers professional heat pump maintenance services in Brick, NJ.
To learn more about our quality heat pump maintenance, simply call us at 732-240-2828. We will provide you with the best products, along with expert maintenance services, that help ensure your home is comfortable, no matter what the season.