Ductless Mini-Split Maintenance in Lakewood, NJ
BC Express review scores as of 10/20/23
The weather here in Lakewood changes with a blink of an eye. You should make sure your ductless system is well prepared for any kind of weather. With regular maintenance, it will keep your HVAC system performing like new. Ductless system maintenance is no exception. Regular maintenance keeps the efficiency of your system, saving on utility bills. Higher efficiency also means more comfort for your family.
BC Express provides our customers with expert ductless system maintenance in the Lakewood, NJ area. Our NATE-certified technicians keep your ductless heating and cooling system running like new.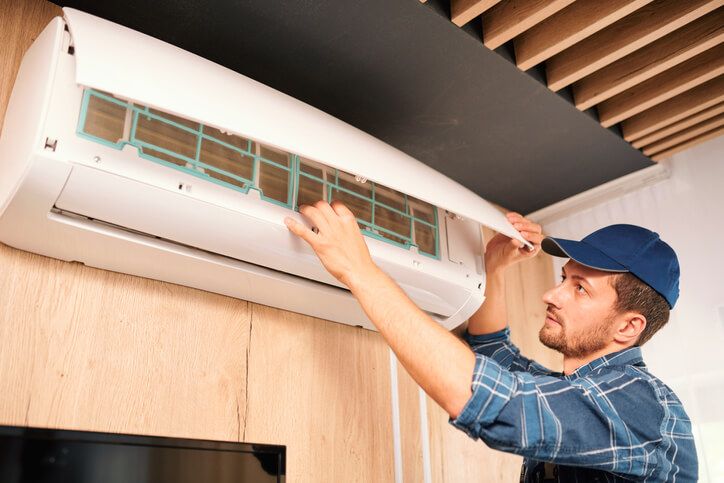 Why is regular maintenance important for my ductless system?
Maintain a strong airflow at all times

Save on your monthly energy bills

Reduce the chance of expensive repairs

Extends lifespan of your mini-split system
Do I Need to Regularly Maintain My Ductless System?
YES you do! Annual ductless system maintenance can keep your system running like new. Ductless systems use a refrigerant to help heat and cool your space. Ductless system maintenance ensures correct refrigerant levels and they are free from leaks. Regular system cleaning helps keep efficiency and save money on your utility bill.
New ductless systems usually come with a manufacturer's warranty. Manufacturers often require regular maintenance to keep your system's warranty intact. Regular maintenance helps keep your system running like new, and can save on costly premature replacement.
If your ductless system is beyond repair or the cost is not worth repair, we can help. Our expert technicians can help choose a new ductless system that meets your home and budget needs. We can help you find incentives and rebates to help make a new ductless system more affordable. Let us help you save time and money. Contact us today.
Call BC Express to Maintain Your Ductless System in Lakewood, New Jersey
To learn more about our professional ductless system maintenance services, simply call us at 732-240-2828. We will provide you with the best ductless products, along with our expert services, that help ensure your home is comfortable, no matter what the weather is outside!