Ductless Mini-Split Services in Lakewood, NJ
BC Express Heating & Air Conditioning Serves the Lakewood, NJ Area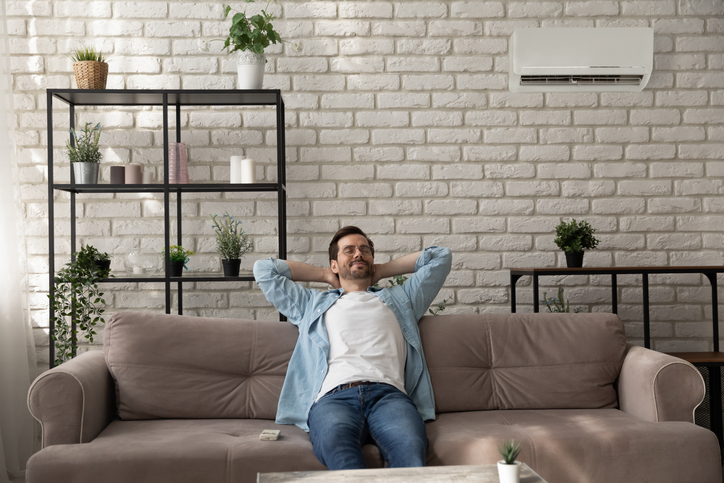 Wouldn't it be nice to have heating or air conditioning in the attic, basement, or garage without additional ductwork? We at BC Express are here to tell you that it's possible with a ductless mini-split system. It's important to choose a contractor in Lakewood, NJ who understands how ductless heating and cooling systems operate, as well as how to install, repair and maintain them properly.
When you choose BC Express to help meet your ductless system service needs, you'll find that our NATE-certified technicians can offer you the expertise you need.
Let our experts help you customize a ductless solution that's right for you.
BC Express offers ductless mini-split installs, repairs, and maintenance services in Lakewood
If your home or business has limited space for additional ductwork, a ductless system may be the solution you need. Ductless systems offer a cost-effective and space-saving way to heat or cool spaces. BC Express can help you choose the right system and guide you through the installation. Our knowledgeable NATE certified technicians can help with all your ductless system needs.
Ductless Mini-Split Installation

: Choose BC Express to install a quality ductless system from the leading manufacturer in your home. Additionally, we work with you to help you get the best possible savings on your system, via rebates and incentives available for these highly efficient systems.

Ductless Mini-Split Repair

: When you need repair services for your home's ductless system, you can rely on BC Express to provide prompt services to help get your system back up and running effectively and efficiently in no time.

Ductless Mini-Split Maintenance

: Maintaining your ductless system is an important step in helping your system run efficiently, keep your home comfortable, and last for years to come. BC Express has expert technicians ready to meet your ductless system maintenance needs.
Trust BC Express when you need ductless system services for your home
To learn more about our professional ductless system services, simply call us at 732-240-2828. We will provide you with the best ductless products, along with our expert services, that help ensure your home is comfortable, no matter what the weather is outside!