Boiler Maintenance in Jackson, NJ
Annual maintenance tune-ups will help prevent you and your family from unexpected boiler breakdowns on the coldest days of the year. At BC Express, our NATE-certified technicians are experts in boiler tune-ups and cleaning in the Jackson, NJ area. Our boiler maintenance service helps you keep your boiler running optimally at all times.
Manufacturers often require annual maintenance to keep the warranties intact. Maintenance not only protects your warranty and helps your boiler last longer, but also helps your utility bills as your boiler operates more efficiently.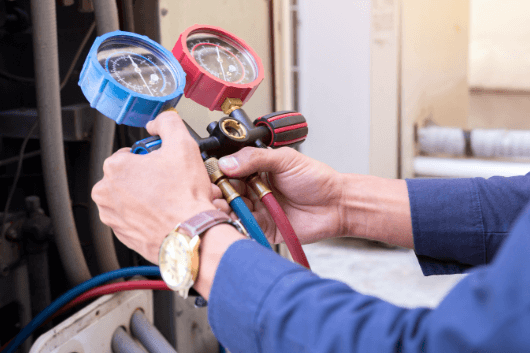 Why Choose BC Express for Boiler Maintenance in Jackson, NJ?
When you call BC Express for boiler maintenance, our expert technicians will inspect and clean your system thoroughly. You can expect us to perform the following:
Check the unit for gas leaks or carbon monoxide.

Replace the filters or clean washable lifetime filters.

Inspect the gas valve safety seal and adjust the flame.

Measure the amp draws and voltage compared to manufacturer safety specifications.

Inspect the flue piping for restrictions and air leaks.

Check the safety switches and fan controls.

Clean the system and/or air handler to remove flammable particles.
Our comprehensive boiler tune-up ensures your system is in optimal condition. If any small problems are identified during this routine maintenance, they can quickly be fixed before becoming larger, more expensive ones.
Rely on BC Express for professional boiler maintenance in Jackson, New Jersey
To learn more about our professional preventive boiler maintenance, simply call us at 732-240-2828. We will provide you with the most energy-efficient boiler equipment available, along with our expert services that help ensure your home is toasty all winter long.