BC Express review scores as of 8/22/22
What Type Of Air Conditioning System Is Right For My Home?
BC Express review scores as of 10/20/23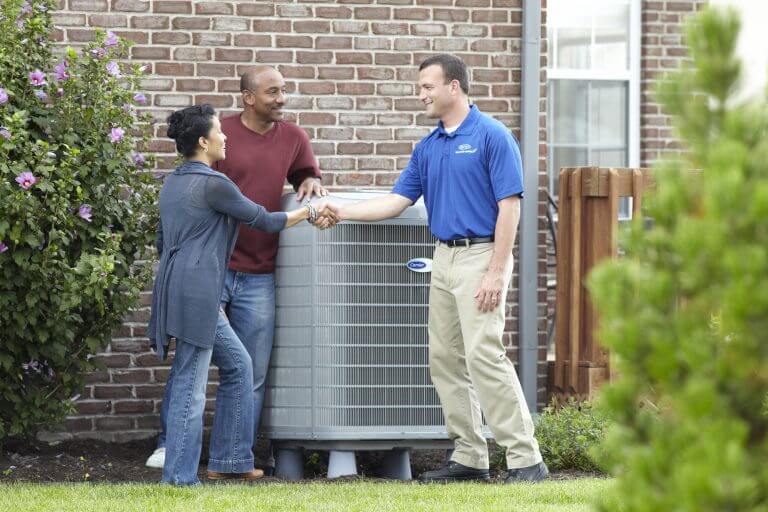 If you've been thinking about replacing the air conditioning system in your home, chances are you'll do some research first. And, you might find it slightly overwhelming, because the world of home cooling has changed a bit over the past few years. There are many different types of systems on the market today, and it can be tough to know what the right one is for your home. If you're in the market for a new air conditioning installation, you should know that BC Express strives to provide you with the best system for your home and lifestyle needs.
At BC Express, we believe in offering our customers the best quality and highest efficiency air conditioning systems available. We want you to enjoy cool comfort for years to come, as well as savings on your utility bills. That's why we only carry and install premium brands. You might be thinking that the better brands come with a higher price tag. While it's true that great quality does come at a cost, at BC Express we pull out all the stops to help you save money on a new system – and recoup the costs with noticeable savings on your energy bills.
What types of cooling systems does BC Express offer?
Every home – and every customer – is different. There are many factors that can affect the type of air conditioning system that would work best for your home comfort needs. Below, learn more about the different types of systems and the different situations they're most suited for.
Central Air Conditioners: Most homes that heat with a furnace and have adequate ductwork throughout are ideal for central air conditioning. Using the furnace's air handler, the conditioned air is sent throughout the home via air ducts. Today's central air systems are generally higher efficiency than units installed even 10 years ago, and use a more environmentally friendly form of refrigerant that doesn't deplete the ozone layer.
Mini Split Systems: Also known as ductless systems, this type of air conditioning is perfect for homes that have radiant or baseboard heat, or no available ductwork. That's because, just like their name implies, these types of AC systems don't require ducts to keep the home cool. Spaces like additions, finished basements and converted garages or attics are perfect for ductless. What's more, they're highly efficient and easy to control.
Heat Pumps: It seems counterintuitive that you'd use a heat pump to cool your home, but this system will provide you with the best of both worlds – heating during the winter months, and cooling in the summer. Heat pump technology has advanced over the years, and now they work well even in colder climates. Not to mention, these systems are both an energy efficient and environmentally conscious choice.
How can I learn more about the AC systems BC Express has to offer?
That's easy! To find out more about our home cooling options, and to schedule an appointment with a comfort specialist, all you have to do is just give us a call at 732-240-2828. We'll be happy to talk to you about home air conditioning, and how we can help you save money on a new system – and on your energy bills for years to come.