BC Express review scores as of 8/22/22
What Happens During Heating Maintenance?
BC Express review scores as of 10/20/23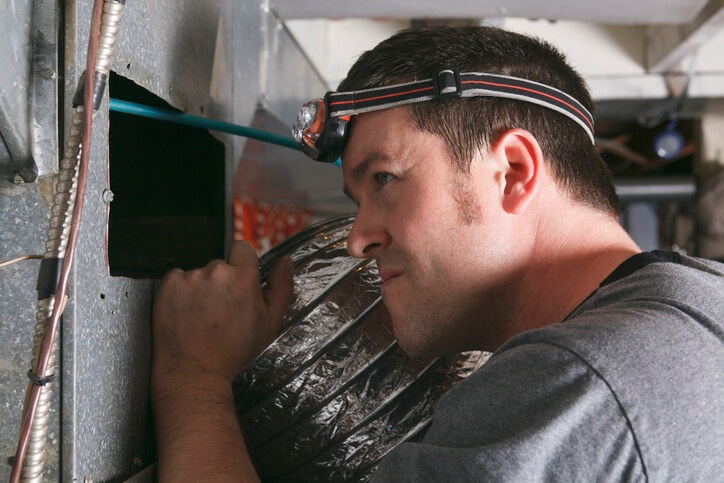 If you've checked your furnace's manufacturer warranty, the chances are pretty good that maintenance is required in order to keep that warranty intact. But you might wonder if it's worth the money. If you're on the fence as to whether or not furnace maintenance is worth it, consider this: what if you never maintained your vehicle? You wouldn't expect it to last too long if you never had the oil changed or a new, clean air filter installed, right?
Well, your furnace, like your vehicle, is also a complex machine, with lots of moving parts that, if left unattended, could cause a premature breakdown (not to mention a voided warranty, like we mentioned above.) Many times, people aren't really sure what happens during furnace maintenance. Some people think their technician just checks it out to make sure it's working. But furnace maintenance is much more involved than just a simple check. There are many steps making to make sure your furnace is working properly – and to keep it working for you all winter long.
So, what goes into a furnace maintenance call, anyway?
When your technician performs your annual furnace maintenance, they will, of course, inspect it to ensure proper operation. Additionally, they will perform a tune-up, which includes:
Cleaning the system, which helps ensure safety and peak efficiency
Checking controls for safety, alleviating worries about fire hazards and carbon monoxide
Thermostat check (and programming if requested)
Making sure start-up and shut-down controls are working properly
Changing the filter – helping improve airflow and furnace efficiency
Because of all of these factors, furnace maintenance not only maintains your warranty and system longevity, it also helps your equipment operate more efficiently. And that can help you save money on utility bills all winter long!
But, what if my technician finds something wrong with my furnace?
Sometimes during the course of inspection, problems with your heating system may come to light. The good news is, usually these are minor problems that are easily fixed. However, without proper inspection, those small problems can become larger ones – leading to a breakdown, and higher repair or replacement costs down the road. This really is a case of the old adage, "an ounce of prevention is worth a pound of cure"!
Okay, so how can I get furnace maintenance this autumn?
That's easy! All you need to do is give BC Express a call. We'll get your furnace maintenance call scheduled for you, so once winter comes, you'll enjoy effective, efficient heating. Just give us a call at 732-240-2828, and we'll be more than happy to assist you.