BC Express review scores as of 8/22/22
Warm Up to Energy Savings This Winter
BC Express review scores as of 10/20/23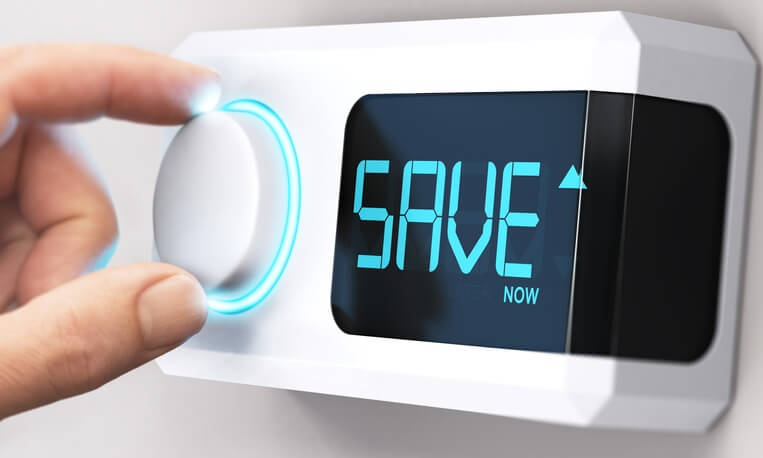 Once winter comes rolling in, so do the higher utility bills. Most people expect that they're going to use more energy to heat their homes during the cooler months, but it doesn't mean they don't feel the sticker shock when the bill comes in the mail! You should know, though, that there are ways you can reduce your energy usage – starting today – that can translate into saving money on your utilities.
These solutions are simple, and easy enough for just about any homeowner to put into place right away. And the best part – none of them cost a lot to implement. So, you'll only have to invest a little to save energy in the long run – and that can help during the months where energy expenditures go up. (Incidentally, the Department of Energy estimates that 45 percent of utility costs during the winter go for home heating.)
Here's how you can start saving energy in your home right away.
Check for drafts. Cold air can creep in around your doors and windows, and that can make your furnace work harder – and thus, use more energy. If you have drafts coming in, some weatherstripping will help take care of the problem, and your furnace won't have to work so hard to keep your home warm.
Consider replacing your lightbulbs. Traditional, incandescent bulbs are much less efficient than today's LED or CFL bulbs. Plus, they have a much longer lifespan than incandescent bulbs, so you can count on your bulbs lasting for years to come.
Have your insulation checked. Sometimes, adding some extra insulation in areas like your attic and crawlspaces can help buffer your home against the elements, keeping the conditioned air in and the cold (or hot) air out. Adding insulation if needed can make your home much more efficient, and much more comfortable, year-round.
Unplug small appliances and charger cords. Things like can openers, toasters and blenders can still sap energy, even when not in use. So, unplug them if you want to save some energy in your home. Same goes for phone and laptop chargers!
Replace your old thermostat. You can save energy easily by replacing your old thermostat with a programmable or smart model. Programmable thermostats allow you to set different temperatures for home, away and asleep, where smart thermostats can actually be controlled remotely from your phone or laptop, and can "learn" your habits.
BC Express is ready to help you save energy when it comes to home comfort.
At BC Express, we are pleased to provide the best in high-efficiency heating and cooling equipment. When you need a replacement, we'll be sure to provide you with the right system for your home – one that keeps you and your family comfortable and helps you save energy. Plus, we provide heating and cooling maintenance, which allows your system to run effectively and efficiently. Just give us a call at 732-240-2828 to find out how we can help you go green, even in the winter.