BC Express review scores as of 8/22/22
Need Better Home Comfort this Winter? Choose a Gas Furnace from BC Express.
BC Express review scores as of 10/20/23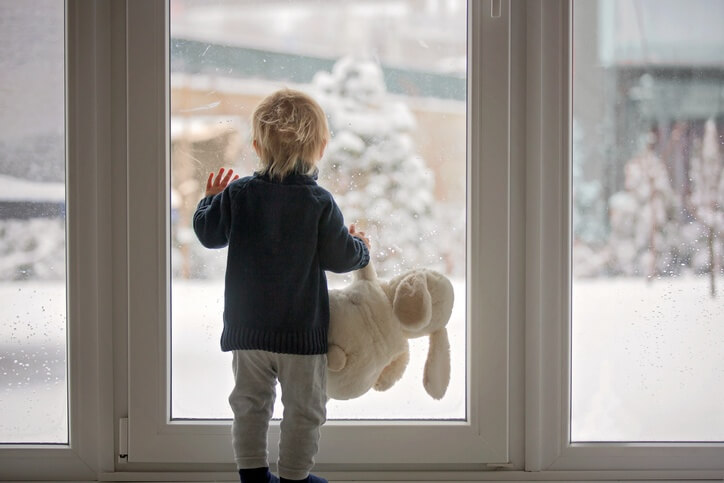 The colder weather has arrived, and it's likely that you've been running your furnace. If you've noticed that it's not working as well as it should, you've needed repairs or your utility bill is higher than it should be, you might be thinking it's time for a replacement. The older your furnace is, the more likely that it will operate less efficiently, and need more service and repairs.
While nobody really wants to think about the cost of installing a new furnace, the truth is, there are rebates and incentives available that can make purchasing a system far more affordable. Couple that with savings on repair bills and utilities, and homeowners sometimes find that installing a new furnace actually saves them money in the long run. When it comes time to install a furnace in your home, there are some things you'll want to know and understand.
A new gas furnace from BC Express can help you stay warm during the frigid winter season.
Today's gas furnaces offer improved features engineered to raise comfort and efficiency levels compared to their older predecessors. Here are a few features you can look forward to when you choose to install a new gas furnace with BC Express.
Modulating Flame/Condensing Technology: In older systems, the furnace flame was either on or off. Then, technology allowed the flame to burn at half the intensity, saving money on gas bills. Today, however, modulating flame technology adjusts at micro-increments for the best efficiency possible. Condensing technology uses heat energy that was lost in the past.
Variable Speed Motors: Furnaces can be a little on the loud side when they operate. But, if you have one with a variable speed fan motor, the loudness is a thing of the past. These types of fan motors not only raise your home's comfort level, but they're also as quiet as a whisper – making for a much better heating AND air conditioning experience, because the furnace fan motor is used with your AC in the summer.
Heating Efficiency: The efficiency of a furnace is measured with an Annual Fuel Utilization Efficiency (AFUE) rating. The AFUE shows the percentage of fossil fuel that is actually utilized as heat energy. A new gas furnace can dramatically improve your home's heating efficiency, because they're engineered to be much more efficient than their predecessors. But keep in mind that even if you purchase a furnace with an AFUE of 98%, overall heating efficiency is affected by much more.
We can talk with you about a new furnace, and help you find the perfect one for your home.
When you choose BC Express for your home heating needs, we'll work with you to ensure you find just the right furnace for your needs. Not only can we provide you with expert installation, but also the furnace repair and installation services you might need, too.
Call us today at 732-240-2828 for exceptional service from a name you can trust.