BC Express review scores as of 8/22/22
Lack Space In Your Home For HVAC? There Are Options.
BC Express review scores as of 10/20/23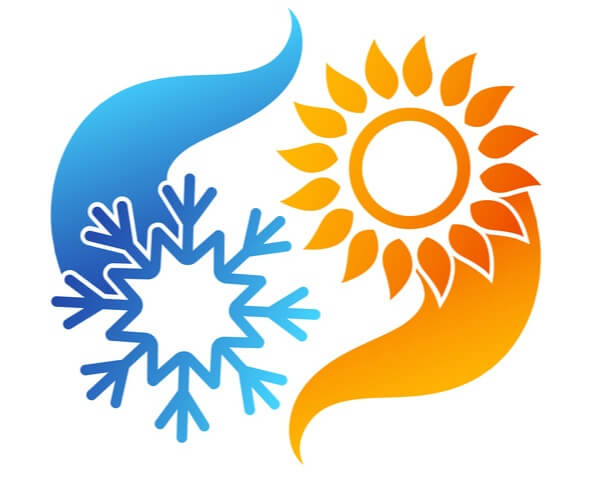 For some people, the lack of space for HVAC equipment in their homes makes it difficult for them to get the home comfort they need. Sometimes, they forgo getting air conditioning because there is simply not enough space. Or, they don't have adequate ductwork to accommodate a cooling system. They rely on loud, inefficient window AC units, or cumbersome space heaters, to get the comfort they need. Rather than suffer, though, you should know there are options available for homes where space is minimal.
Ductless Cooling & Heating
Nowadays, more and more people are turning to ductless cooling and heating to keep their homes more comfortable year-round. The best part about a ductless system is that, just like the name indicates, it doesn't require ducts in order to operate. That makes it a great solution in homes where ductwork is impossible or impractical. It also works well in added or renovated spaces like additions, converted garages or attics, or finished basements.
While ductless air conditioning can help keep those spaces without ducts cool, there are also models available that can provide heat as well. This is an excellent option for people who want to replace outdated baseboard, electric or radiant heat. And, because the units are each independently controlled and often rely on heat pump technology, many people enjoy the high efficiency ductless provides. Not to mention, it's whisper-quiet and blends seamlessly with virtually any décor.
Your technician will be able to install your ductless system with minimal construction and downtime, too. As we said before, you won't have to worry about installing ducts, so there will be no messy renovation necessary. A small hole is drilled in the wall to connect the indoor and outdoor components. Plus, oftentimes your ductless system can be installed – and up and running – in one day.
Packaged HVAC
Most people own split HVAC systems – that means part of the equipment is located outside the home, and part is inside. Split systems tend to be the most popular choice, because they last a long time and are often highly efficient. However, in some instances, there is very little interior room for HVAC equipment. In scenarios where there is space constraint, packaged systems can help.
Packaged systems contain all the home's needed HVAC equipment in one unit. The equipment is mounted on a cement slab outside the home. This can be an ideal choice for homes that don't have basements, are small, or simply don't have much indoor space for HVAC equipment. Packaged systems are available in all electric, gas and electric, and even hybrid heating configurations.
One caveat when it comes to packaged systems – they aren't quite as efficient as a split system, and tend not to last as long. For many people, however, this is a tradeoff they're willing to accept in order to enjoy better home comfort. And, when you choose a reputable HVAC contractor, they'll make sure you get the best, most efficient packaged system that has been built for reliability and durability.
A qualified contractor can help you get the home comfort equipment you need.
When you're not sure what home comfort equipment is right for your home, the best thing you can do is to call a qualified HVAC dealer, like BC Express. For us, the comfort of you and your family is always a top priority, as well as equipment efficiency. We want to help you stay cool in the summer, warm in the winter, all while keeping your utility bills at a manageable level.
That's why we only sell and install the best heating and cooling equipment, and provide you with the best service after the sale. If you're ready to explore your home comfort options, give BC Express a call at 732-240-2828. We'll be happy to talk to you about your wide range of heating and cooling options.