BC Express review scores as of 8/22/22
Is Your Home Ready for the Summer?
BC Express review scores as of 10/20/23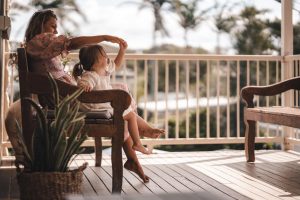 The warm weather has returned, and people are thinking about the hazy, lazy summer days ahead. Whether you like hosting cookouts, cooling down with a dip in the pool, or just relaxing in the cool comfort of an air-conditioned home, summer gives many of us the chance to unwind after the long winter months.
Springtime is the perfect time of year to start getting your home ready for the season ahead. That way, you won't have too much to do once Mother Nature really cranks up the heat – and you'll be able to relax with your family and enjoy all the summer season has to offer. Not sure where to begin when it comes to preparing your home for the summer? Keep reading to learn more!
5 Ideas for Getting Your Home Summer-Ready
Check your gutters. During the winter and spring months, twigs, leaves, needles, pollen, and bugs can collect in your gutters and keep the rainwater from flowing freely. That can damage wood, roofing, and shingles over time.
Prep the patio. Getting your patio ready for outdoor entertaining is next on the list. Make sure outdoor furniture is clean, and that your gas grill is cookout-ready. Scrub down walkways and decks, and stain any decking as necessary.
Check out windows and doors. If any gaps have developed during the winter months, apply caulk to keep drafts at bay. Wash windows and doors both inside and out, and check out latches and hinges to make sure they're working properly.
Check out lawns and gardens. Rake any twigs, branches, leaves, and pet waste that may have accumulated on your yard during the winter. Add grass seed to bare spots, and get the flower bed summer-ready with some weed pulling, fresh annuals, and mulch.
Prepare your AC. The condenser portion of an air conditioning system is typically outdoors and can collect twigs, weeds, grasses, debris, and even pests. Clean up around the unit, trim weeds and grasses, and gently wash the unit down with your garden hose.
Let BC Express help ensure your air conditioning system is ready for the summer.
It's important for homeowners to have their air conditioning system maintained on an annual basis. By getting the maintenance you need from BC Express, you'll help ensure that it's ready to help you and your family stay cool once the hot weather hits. And, you'll be helping your AC system operate more effectively and efficiently, not just this summer but for years to come. Not to mention, you'll help keep your warranty in place, and catch any small issues before they become larger (and potentially much more expensive) ones.
BC Express is a highly experienced home comfort contractor, and we take pride in providing our customers with the best air conditioning solutions for their specific needs. Quality HVAC equipment is the foundation of our business. Let us help you get the AC products and services, including annual maintenance, you need for your home. Simply give us a call at 732-240-2828, and we will be happy to assist you.