BC Express review scores as of 8/22/22
How Heating Maintenance Can Help You Enjoy Better Comfort
BC Express review scores as of 10/20/23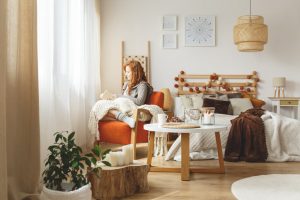 Now that we're well into the autumn season, it's time to start thinking about your home's heating system. Is it ready for the demands that winter can bring? It will be if you choose to have it properly maintained. Heating system maintenance is one of the best ways you can ensure that your heating system will provide you with effective, efficient heating this winter – and for many years to come.
There are some very practical reasons why getting heating maintenance for your system is important. Quite simply, it helps your furnace, boiler, heat pump, or ductless heating system work better. Additionally, many manufacturers require that you get annual maintenance for your heating equipment in order to keep the warranty intact. Of course, the most important reason of all is so that you and your family stay as comfy as possible – no matter what the weather outside is like!
Five Ways Heating Maintenance Helps You Feel More Comfortable
Learn more about the ways heating maintenance can help you stay comfortable:
Your heating system will operate more effectively. Like any other complex machinery, your heating system is made up of many different moving parts. These components all need to work together, at the top of their game, to ensure that your heating system is working at its best. By providing a thorough tune-up and cleaning of your heating system, your technician will help ensure effective operation all winter long.
The air inside your home will be fresher and cleaner. When your technician performs heating maintenance in your home, a large part of that is making sure your system is free of dust, dirt, and debris. If left in your system, these particles will circulate through the air in your home – over and over again.
Your thermostat will be more precise. If your thermostat is not working properly, then your heating system won't be able to provide effective heating throughout your home. Making sure that your thermostat is operating as it should, and in perfect harmony with your heating system, is a part of your heating maintenance.
You'll be able to enjoy better energy efficiency. Because all the moving parts of your heating system are cleaned and oiled during maintenance, your system will operate better – and that will help it use less energy. And who doesn't enjoy the comfort of less-expensive utility bills?
You'll have fewer worries about a system breakdown. Nobody wants to think about their heating system breaking down on the coldest night of the year. Heating maintenance is important because it not only helps your system work better, it also gives our techs the opportunity to thoroughly check out your system. Any small problems can be taken care of right away – and that can mean fewer repairs and breakdowns in the future.
Can BC Express help me get the heating maintenance I need for my home?
We sure can! To learn more about our professional heating preventive maintenance services, simply give us a call at 732-240-2828. We will provide you with the best heating products and services available, helping you stay warm and toasty no matter how cold it gets outside!