BC Express review scores as of 8/22/22
How Can I Keep My Home Cooler This Summer?
BC Express review scores as of 10/20/23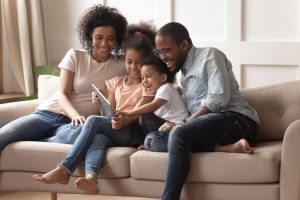 Once Mother Nature turns up the heat in New Jersey, many people seek refuge from the heat in an air-conditioned home. Your air conditioning system works hard to deliver cool air throughout your home. Wouldn't it be nice if you could help it function even more effectively and efficiently, saving you energy and potentially, money on your utility bills?
Fortunately, there are a few ways you can help your AC system work at its best and most efficient, even when the outdoor temperatures are soaring. And the best part? Most of these tips are ones you can easily do yourself – at no cost! To learn how you can help keep your home cooler, and help your air conditioner work more efficiently this summer, keep reading!
5 Ways You Can Help Your AC System Cool Your Home
Avoid using the oven or stove on hot days. Your oven or stove can heat your home up in a hurry. On days when the temperatures are soaring, you might want to consider using an electric slow cooker (this mac and cheese recipe is tasty) or fire up the grill and enjoy some yummy barbecue!
Hang the heavier laundry out to dry. Even though your dryer doesn't produce as much heat as your stove or oven, it can still increase the indoor temperature, especially in smaller homes. You can either wait until it gets cooler in the evening to dry your heavier laundry, or hang it out to dry – and who doesn't love towels and sheets that have been dried in the sun?
Pull the shades or close the curtains during peak sunlight. The midday sun can make your home very hot, very quickly. Keep blinds, shades, or curtains drawn when the sun is at its brightest. Most stores now carry blackout blinds and curtains that can help block the heat of the sun.
Make use of fans to help circulate the cooled air. Direct ceiling fans and any oscillating fans in a direction that allows for the cooled air in your home to circulate easily to all rooms, so that your entire home stays cooler. This will help your AC system not have to work as hard, as temperatures will be consistent throughout your home.
Choose LED or CFL light bulbs. You might be surprised to learn that old-fashioned incandescent light bulbs can be responsible for some of the heat in your home, especially if you have a lot of lights on all at once. When it comes time to replace your bulbs, choose LED or CFL options, as they produce far less heat – and use much less energy – than their incandescent predecessors.
And, you can make sure your air conditioning system gets the TLC it needs.
Part of helping your air conditioning system stay efficient is ensuring that it gets the proper care from a qualified HVAC professional. Annual maintenance is one way to help – this will allow your contractor to check out your equipment thoroughly to make sure it's operating properly. And, if you notice anything not working quite right with your AC system, getting it checked out as soon as possible can help keep any small issues from becoming larger, more expensive ones.
How can BC Express help me get the air conditioning services I need?
We are always just a phone call away, and ready to help with any AC need you might have! We are a full-service contractor, so you can rely on us to provide you with expert maintenance, repair, and installation services. Speaking of installation, if you need a new system, you should know we don't skimp on quality – count on us for the best possible air conditioning products from brands like Carrier® and Mitsubishi Electric®.
BC Express is ready to help you get the best possible air conditioning for your home. Simply give us a call at 732-240-2828 and we'll be more than happy to help you with any repair, maintenance, or installation needs you may have.