BC Express review scores as of 8/22/22
How Can I Afford New AC This Summer?
BC Express review scores as of 10/20/23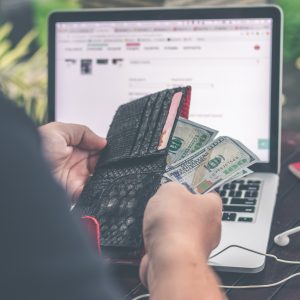 Nobody wants to deal with sweltering summer heat, which is why many people choose air conditioning for their homes. However, what holds some people back from getting the AC they need to stay cool and comfortable all summer long is the cost. No doubt, quality air conditioning is a major expense. If you don't already have it, you may wonder how you can afford it. Or, if you have an older air conditioning system, you may be curious as to whether a new system is worth it.
At BC Express, we believe everyone is entitled to quality air conditioning for their home. That's why we work hard to help people find affordable AC solutions. We know having a new system installed is an expense, but we will work with you so that you can afford air conditioning that will keep you and your family cool all summer long – and provide you with the energy efficiency you need to save on your utility bills.
We're dedicated to making sure you get every possible discount and rebate available on air conditioning that will help you save energy and money. You may be surprised to know that you can get up to $5300 and long-term savings with a solution from BC Express and Home Performance with ENERGY STAR®. This will help you save up to 30 percent on your energy costs. With air sealing and high-efficiency home comfort equipment, you can save thousands of dollars.
Here's how we can help:
$1300 in Equipment Rebates
$4000 New Jersey Home Performance with ENERGY STAR
$5300 Total Savings
Plus, at BC Express, we offer a number of financing solutions to our customers. We'll assist you in getting the financing you need to enjoy cool comfort in your home this summer.
Here are a few of the ways we can help you get the best financing available:
Energy Finance Solutions: This program helps N.J. residents install energy-efficient improvements to their homes. We are certified and accredited by the Building Performance Institute, and we'll help you take advantage of a low-interest loan program that can help you install the recommended eligible measures.
LendKey Financing: By partnering with N.J., LendKey helps you connect with dedicated financing for efficient home comfort products. Through LendKey's network of local community lenders, you may be eligible for rates as low as 0 percent and terms up to 10 years.
Service Finance: This plan can provide qualifying customers with a no-interest loan or a low monthly payment.
Wells Fargo: Eligible customers can apply for a Wells Fargo credit card that offers a revolving line of credit that can be used over and over again. Customers can count on convenient monthly payments to fit their budget, and there is special financing where available.
When you work with BC Express, we can help you afford the AC you need. To learn more about how we can help, give us a call today at 732-240-2828.