BC Express review scores as of 8/22/22
Helping You Through COVID-19
BC Express review scores as of 10/20/23
COVID-19, or the coronavirus as it's more commonly called, is rapidly moving and is affecting our daily lives more and more each passing day.  While most people who contract the virus will survive it, for some, like the elderly and those with compromised immune systems, it can be deadly. That's why we're taking every possible measure to keep our customers and our team safe.
As HVAC contractors, we know how important it is to keep home and business environments safe and comfortable. We're taking every measure possible to ensure our workforce is healthy, and our workplace is safe for our employees. While we've always taken measures to ensure that our employees practice appropriate sanitary and health measures, in light of COVID-19 we have put some additional practices in place.
Our Workforce
We have requested that anyone who is feeling ill at all not report to work. That way, we can rest assured that those on our team avoid health risks and possible sickness. But more importantly, this measure is in place to ensure that you, our valued customer, are not exposed in any way to illness. While this is not much different than how we do business normally, we are asking employees that have any symptoms of COVID-19 to stay at home for 14 days. As always, our customers and our employees are our priority.
Our Customers
As we've said above, we're taking every possible measure with our team to ensure that the spread of illness is contained. We'd also ask at this time that our customers who may be experiencing COVID-19 symptoms inform us before we come into your home. So, please let us know if anyone in your household has symptoms of, or has tested positive for, coronavirus prior to your appointment. Keeping you comfortable is important to us; however, we also need to put practices in place that keep our employees safe as well.
How We Can Help
In the world of HVAC, we're trained to keep customers and their comfort top of mind at all times. We strive to help people who are concerned about their home environment, and there are ways we can assist you when it comes to the health of your indoor air. As home comfort specialists, we can provide you with indoor air quality products that can help contain and diminish the spread of microbes, including viruses, in your home air. We offer some products, such as ultraviolet filtration, that is known to not only contain contaminants, including the coronavirus, but kill it as well. We welcome your call to discuss these products with us, as helping you stay well is our priority always.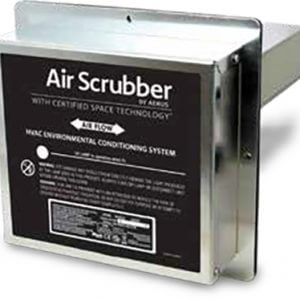 As a full-service home comfort contractor, we're also able to help ensure that the indoor air you and your family are breathing is healthy and free of contaminants, including bacteria and viruses. We're pleased to provide our customers with the  Air Scrubber Plus® with ActivePure™ technology, a revolutionary new system designed to help eliminate indoor air quality risks by reducing air pollutants, VOCs (chemical odors), cigarette smoke, dust, pollen, mold, odor-causing bacteria, and odors caused by pets and cooking.
Click here to enlarge the below image and learn more about Air Scrubber Plus: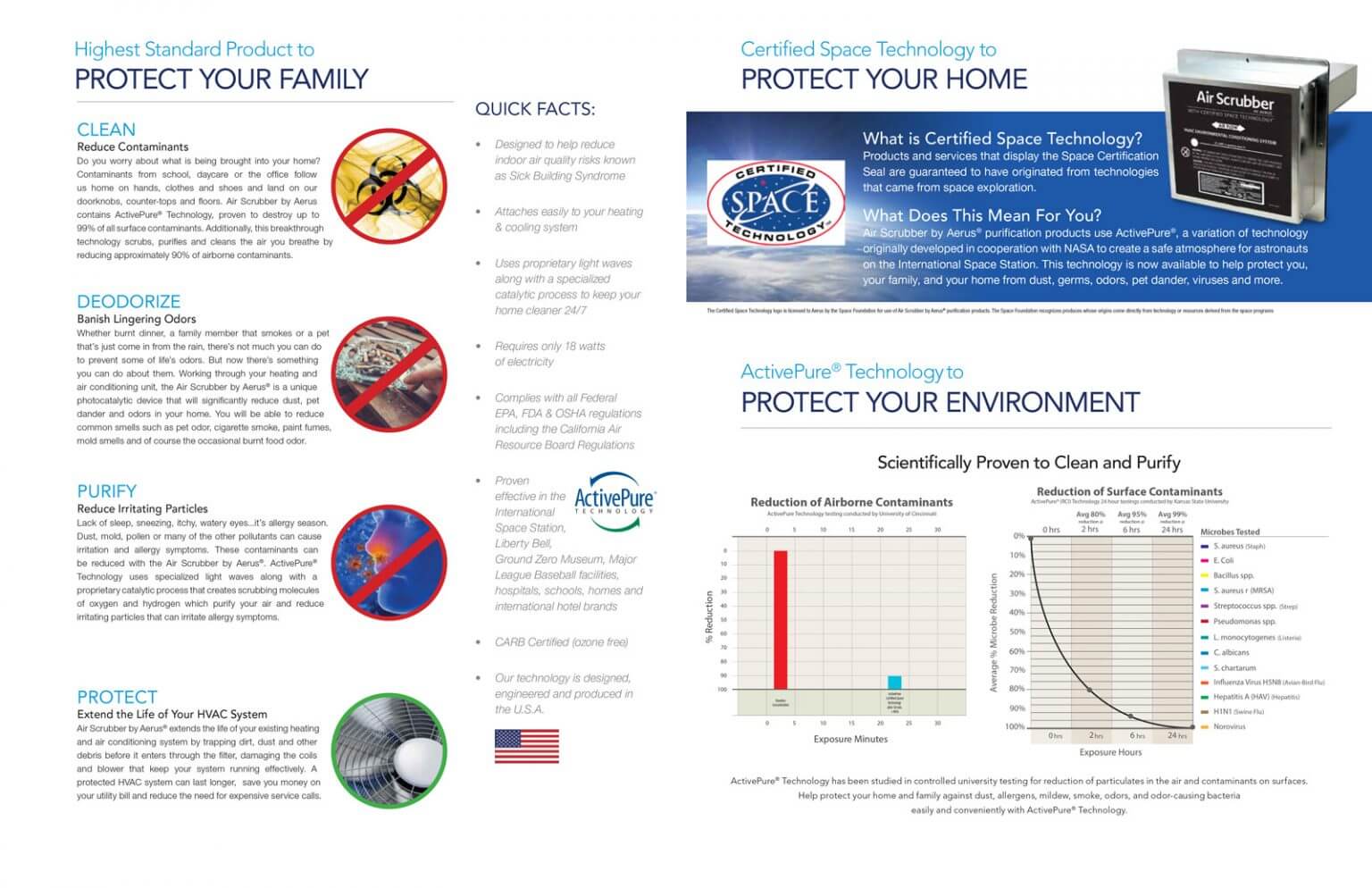 Communication is Key
We care about your health and well-being. You are valuable to us, not only as a customer but as someone we've come to know over the years of doing business with you. We know that times like this can be difficult, and uncertain. We want you to feel comfortable to communicate freely with us. If you're concerned about us coming into your home, or you're worried that you may be ill and are wondering how to get the home comfort assistance you need, call us. We can talk it through with you, and help you find the best solution. And, if you want to know more about our indoor air quality products that can help keep your air contaminant-free, please let us know. We want to help, and are ready to work with you during this time of uncertainty.
At BC Express, we truly care about you, our customer. Please call us at (732) 240-2828, and let us know how we can assist you. We hope you and your family stay safe and healthy.