BC Express review scores as of 8/22/22
Fall Has Arrived – Time for Heating Maintenance!
BC Express review scores as of 10/20/23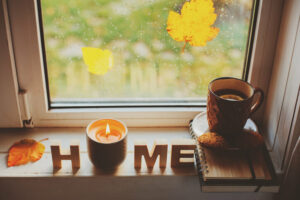 Now that the fall season has arrived, most people are settling back into their usual routines. And that means they're spending more time at home. As the days grow shorter and the cooler weather starts to roll in, it also means people are thinking about keeping their homes warm once the chillier temperatures arrive.
According to the Department of Energy, home heating accounts for about 45 percent of energy bills in the average US home. One of the best ways you can ensure that your heating system will maintain its effectiveness and efficiency is to get it the annual maintenance it needs. Maintaining your heating system is important for many reasons, which we'll talk about below. Keep reading to learn more!
Why should I get heating system maintenance each year?
As we mentioned above, your heating system is responsible for a good portion of the energy usage in your home. Proper maintenance is essential to keep your equipment operating as efficiently as possible. Here are a few more benefits to maintaining your heating system each fall:
More Effective Heating: Because your system has been properly cleaned including your filter, all the moving parts will work together more effectively and your system will be better able to deliver heated air throughout your home.
Better Air Quality: Over time, dirt, dust, and other particles can build up in your heating system. Without proper maintenance, those particles are circulated throughout your home and into the air you breathe. During maintenance, your technician will clean your system – helping to keep your home's air cleaner, too.
Longer Equipment Life: Like any other type of mechanical equipment, such as a vehicle, your heating unit needs maintenance in order to keep it in good working order for years to come. Making sure your system is cleaned and tuned up each year helps ensure it will last longer.
System Warranty Maintenance: Most heating equipment manufacturers require regular maintenance in order to keep the warranty intact. Failure to do so can void the warranty, which could result in expensive, out-of-pocket costs for you should you need to repair or replace your system.
Fewer Expensive Repairs: Because your system receives a thorough check-up and tune-up on an annual basis, it's less likely to break down. And, your technician will be able to find any small concerns that could turn into larger – and much more expensive – problems down the road.
Can BC Express help me get the seasonal maintenance I need for my heating system?
Absolutely! When you call BC Express for heating maintenance, our NATE-certified professionals will inspect and clean your system thoroughly. You can expect us to perform the following:
Check the unit for gas leaks or carbon monoxide.
Replace the filters or clean washable lifetime filters.
Inspect the gas valve safety seal and adjust the flame.
Measure the amp draws and voltage compared to manufacturer safety specifications.
Inspect the flue piping for restrictions and air leaks.
Check the safety switches and fan controls.
Clean the system and/or air handler to remove flammable particles.
To learn more about our professional heating preventive maintenance services, simply give us a call at 732-240-2828. We will provide you with the services you need to help ensure your home is comfortable, no matter how cold it gets outside!