BC Express review scores as of 8/22/22
Explore Life With Carrier
BC Express review scores as of 10/20/23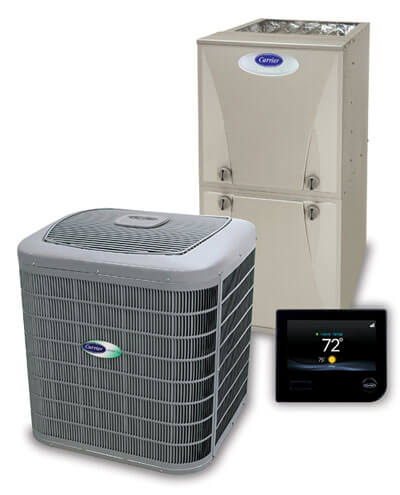 Comfort is about much more than heating and cooling, it's about creating the ideal climate for your home.
No matter what your weatherman says, we're certain your home can be toasty warm all winter and refreshingly cool throughout the dog days of summer. But just as important, we can safely forecast a pattern of fresher, healthier air for years to come. And we predict you'll be able to control all the elements—whether you're at home or half a world away. Perhaps best of all, we're calling for lower utility bills for the forseeable future. That's what life is like in the world of Carrier® comfort. You don't need a passport to get to an ideal climate like this—just a complete Carrier heating and cooling system.
Call BC Express to explore what's possible in home comfort.