BC Express review scores as of 8/22/22
Can Maintaining My HVAC System Help Me Save Money?
BC Express review scores as of 10/20/23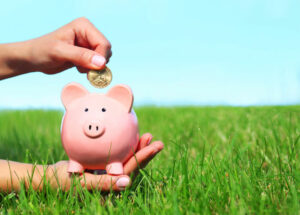 When you're working on your household budget, it might be tempting to cut corners wherever you can. Everyone likes saving money, but sometimes not spending a few dollars now can lead to more expenses down the road. This is true with things like maintenance, whether for your vehicle, your household appliances, and your home's HVAC system.
Many times, people skip out on maintaining their home comfort equipment because they view it as an unnecessary expense. However, there are actually several ways getting the HVAC maintenance you need can help you save money, now and in the long run. Keep reading to learn the money-saving benefits of HVAC maintenance.
6 Ways HVAC Maintenance Can Help You Save Money
Cleaner Home: When you get proper maintenance for your system, the air in your home will be cleaner, and that means less dust settling on your fixtures, furniture, and carpets. That can save you money when it comes to hiring a cleaner for your home, or even extra money you might be spending on cleaning products, carpet shampooing, and more.
Better Cooling: A well-maintained system cools or heats your home more effectively. You can keep the thermostat at a steady temperature, using less energy for home comfort. And that can translate into savings on your utility bills!
Reduced Energy Use: Getting your home comfort system the maintenance it needs helps it maintain its efficiency levels. As we mentioned above, it will work more effectively, efficiently delivering cooled or heated air throughout your home. Using less energy usually equals spending less on energy bills.
Longer System Life: By making sure your system gets the care it needs, year after year, you're basically providing it with an "annual physical." Your technician will make sure everything is working properly, and take care of small problems before they become larger, more expensive ones, such as extensive repairs or system replacement.
System Warranty: Your HVAC equipment likely came with a manufacturer's warranty – and that warranty likely requires regular maintenance in order to keep it intact. If you forgo maintenance on your system, you may void the warranty – and that could mean out-of-pocket expenses for you should your system break down.
Fewer Repairs: Because you're taking good care of your system each year, your HVAC contractor will have a record of your equipment and any concerns or small repairs that have been made. When poorly maintained systems fail, they often require very costly repairs because it takes much longer for technicians to thoroughly diagnose the problem.
How Can BC Express Help?
At BC Express, we're pleased to help our customers get the HVAC maintenance they need. You can count on us to maintain your air conditioning system, as well as your heating system, each and every year. Simply give us a call at 732-240-2828. We will provide you with the best HVAC products, along with our expert services that help ensure your home is comfortable, no matter what the weather!