Ductless Mini-Split System Installation
BC Express Heating & Air Conditioning Serves the Toms River, NJ Area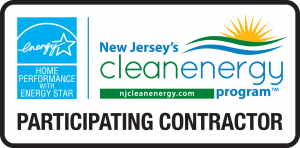 Get up to $5,300* and long-term savings with a solution from BC Express and Home Performance with ENERGY STAR®️ – helping you save up to 30% on your energy costs.
To take advantage of this special, simply call us at 732-240-2828 or fill out the convenient contact form and one of our friendly associates will get back to you soon.
---
Improving your home's comfort and efficiency without complicated ductwork is within reach. Choosing to install ductless heating or cooling system can do both for your home. BC Express offers top-quality ductless products installed by our NATE-certified technicians. Whether it's keeping your space warm in the winter or cool in the summer, BC Express has your solution.
Is Ductless Installation a Good Choice for My Home?
Ductless heating and cooling systems may be the perfect solution for your home. Ductless systems can replace those old radiant heat or electric systems. You can use ductless systems in a single space or as part of your whole house's heating and cooling system. The experts at BC Express can help you determine if ductless is the best choice.
Our NATE-certified technicians will help choose and install your new ductless system. Our goal is 100% customer satisfaction with every installation. The efficiency of a ductless system can help save money on your utility bill. Check out our cost savings calculator to see how a ductless system could save money for you.
Find out how BC Express can help you get the ductless system installation you need.
To learn more about our professional ductless system installation services, simply give us a call at 732-240-2828. We will provide you with the best ductless products, along with our expert services that help ensure your home is comfortable, no matter what the weather outside!

*Total savings available on select heating and cooling systems. Financing available with credit approval. Up to $1,300 in equipment rebates. Up to $4,000 in rebates through New Jersey Home Performance with ENERGY STAR®, See dealer for details. Home Performance with ENERGY STAR® is brought to you by the New Jersey Board of Public Utilities.
Let our experts help you customize a combination unit solution that's right for you.

Types of Combination Unit Products and Services Offered by BC Express
By selecting BC Express Heating & Air Conditioning for your air conditioning needs, you're choosing a full-service air conditioning contractor. Because we're highly-trained air conditioning professionals, we have the tools, the equipment and the experience to help keep your equipment running perfectly.
We're pleased to offer a complete range of combination unit products and services to meet your needs:
Air Conditioning Buying Information
We want to help you make the best decision for you when it comes to purchasing Air Conditioning systems and services. Below are links to some helpful resources:
As summer starts its annual transition into the fall months, many people find their allergies beginning to tick up. While pollen from summer flowers might be on the decline, there…
Read More