NATE-Certified Technicians in Toms River, NJ
BC Express Heating & Air Conditioning Serves the Toms River, NJ Area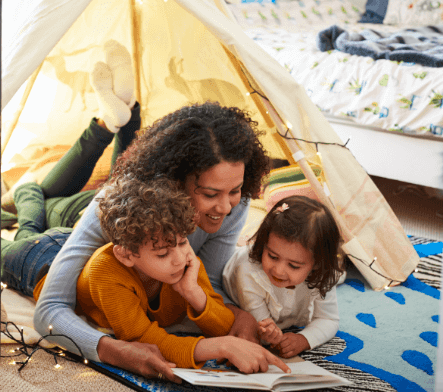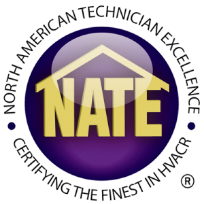 Have you noticed the small purple logo with NATE at the bottom of our site? Would you like to know how that benefits you? NATE stands for North American Technician Excellence. It's a 3rd party testing organization that verifies the knowledge of an HVAC technician. We hire NATE-certified technicians because we're committed to providing our customers with top-notch indoor comfort solutions and service.
To learn more, watch the video on the right, or read a description of NATE from their website:
What is NATE Certification?
Founded in 1997, North American Technician Excellence (NATE) is the nation's largest non-profit certification organization for heating, ventilation, air conditioning and refrigeration technicians. Headquartered in Arlington, VA, NATE is the certification organization governed, owned, operated, developed and supported by the entire HVACR industry.
NATE Tests, Others Train
NATE certification tests represent real world working knowledge of HVACR systems. Developed by a committee of industry experts nationwide, our NATE exams represent HVACR topics pertinent to contractors, educators, manufacturers and utilities alike. All of the NATE tests are rigorous, multiple-choice, knowledge-based tests and validate a technician's knowledge. NATE candidates may earn Installation and/or Service certification in one or more Specialty areas, including:
Air Conditioning
Air Distribution
Heat Pumps
Gas Heating
Oil Heating
Hydronics Gas (service only)
Hydronics Oil (service only)
Light Commercial Refrigeration (service only)
Commercial Refrigeration (service only)
Ground Source Heat Pump Loop Installer
Senior HVAC Efficiency Analyst
NATE encourages the employment of NATE-certified technicians for superior installation and maintenance or service of heating, ventilation, air conditioning or refrigeration systems. NATE-certified technicians have proven their knowledge in the HVACR industry by passing specialized NATE certification tests; however, NATE does not directly supervise or employ technicians, and does not endorse or guarantee their work or performance.  As a result, NATE disclaims any liability related to services performed by an individual technician or recommended employer.
Let our experts help you customize a combination unit solution that's right for you.

Types of Combination Unit Products and Services Offered by BC Express
By selecting BC Express Heating & Air Conditioning for your air conditioning needs, you're choosing a full-service air conditioning contractor. Because we're highly-trained air conditioning professionals, we have the tools, the equipment and the experience to help keep your equipment running perfectly.
We're pleased to offer a complete range of combination unit products and services to meet your needs:
Air Conditioning Buying Information
We want to help you make the best decision for you when it comes to purchasing Air Conditioning systems and services. Below are links to some helpful resources:
As summer starts its annual transition into the fall months, many people find their allergies beginning to tick up. While pollen from summer flowers might be on the decline, there…
Read More